API Docs, Timezones and More!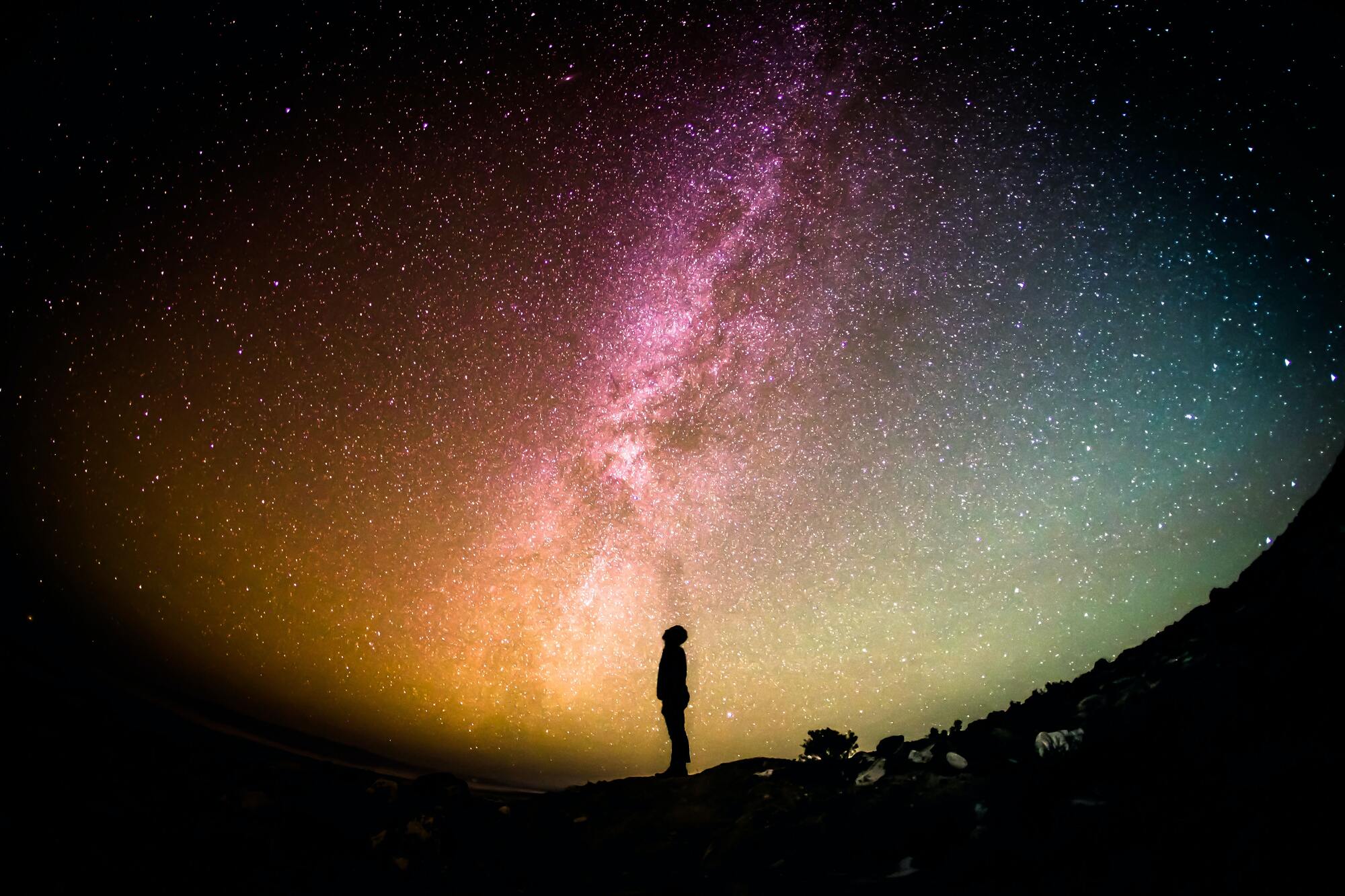 ✨ Brand New API Documentation
I'm pretty excited to announce our new API documentation today. You can check it out on docs.wobaka.com. It has support for dark mode and a spotlight-style search. I hope you'll like it and look forward to see what you'll build.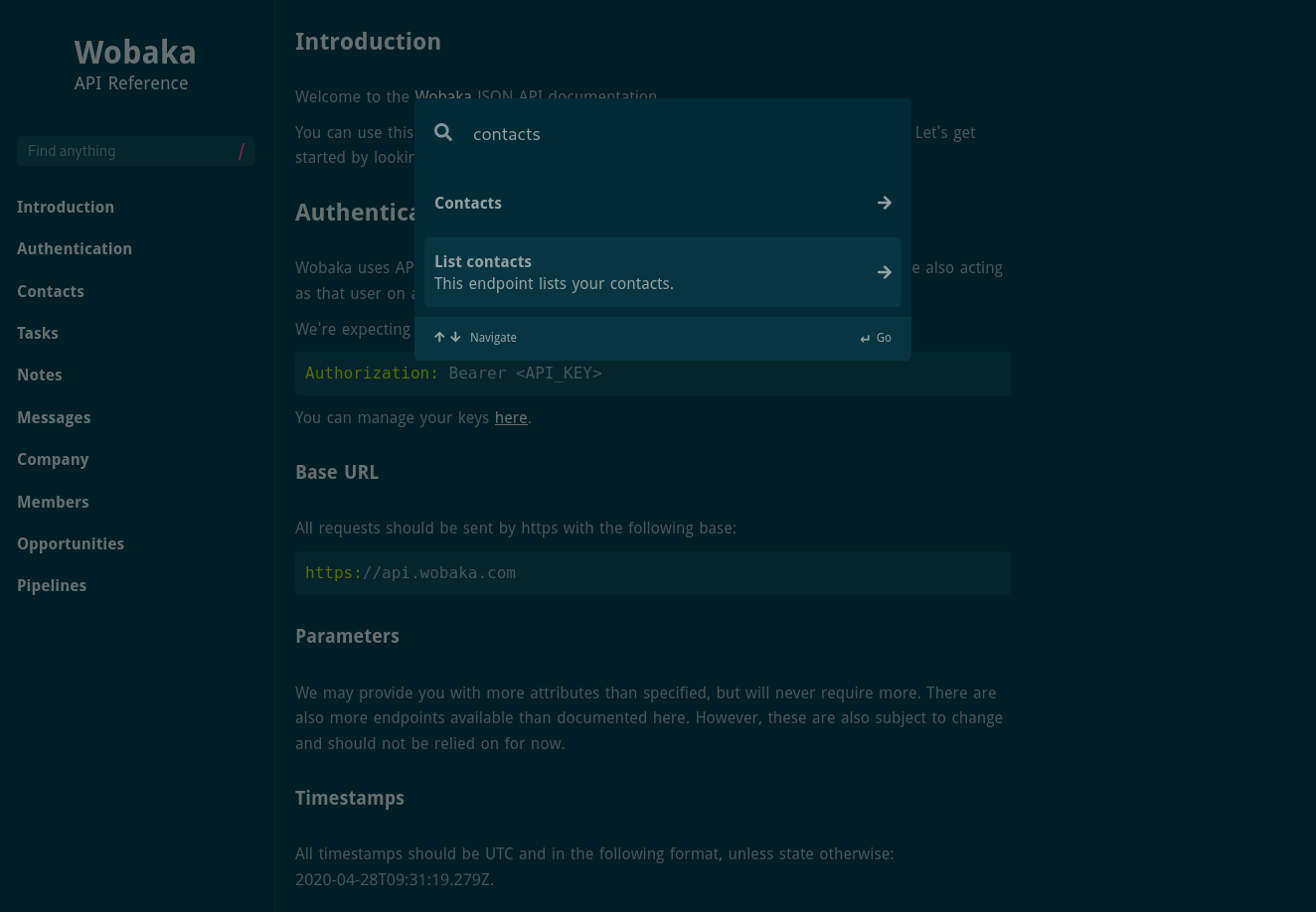 Short aside: The docs are made with a tool that I will soon be releasing as open source. I just need to find the time to document it properly. Let me know if you're interested in trying it out.
🗺️ Timezone support
From now on it doesn't matter if you're moving around or if your team is distributed over multiple timezones. Due dates for tasks will show up as expected. You can set your timezone on the personal settings page.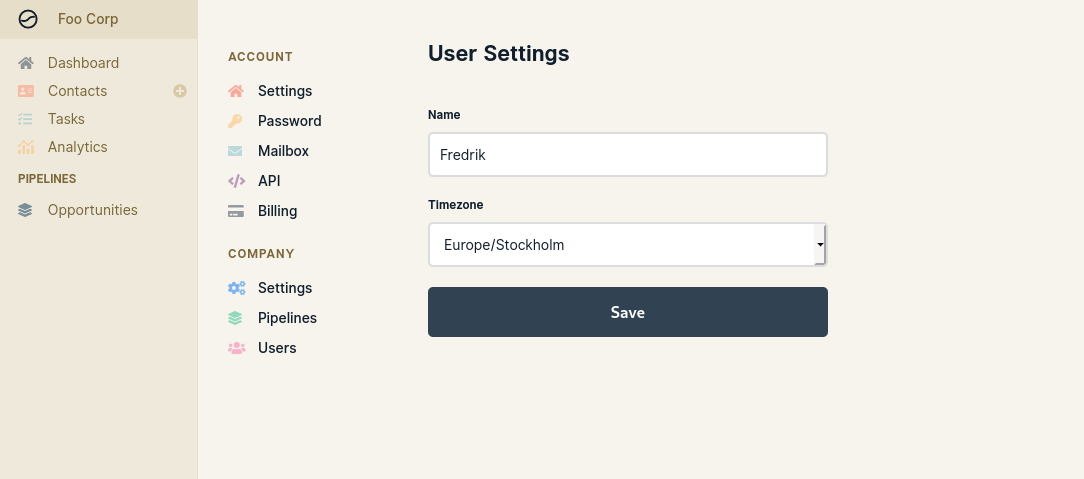 💌 Upcoming: Daily Digest
I've been thinking about how notifications should be treated at Wobaka. Personally, I get super annoyed when some app sends me notifications on everything I do. That's why I've decided that Wobaka will have only a single email, coming to your inbox every morning. No more.
You'll of course be able to disable this as well, in case you don't want us in your inbox at all. No hard feelings 😄.