Better Todo List and Contact Export
New week, new changelog. This time I've made some pretty sweet improvements to the todo list and the contact export tool. You can read more about each in detail below.
✅ Better todo list
The todo list has got a brand new look. Dates are shown more clearly and the layout also works much better on smaller screens. To top it off, I also decided to add a little bit of animation when you complete a task. It's slightly delayed, so you have some time to undo as well.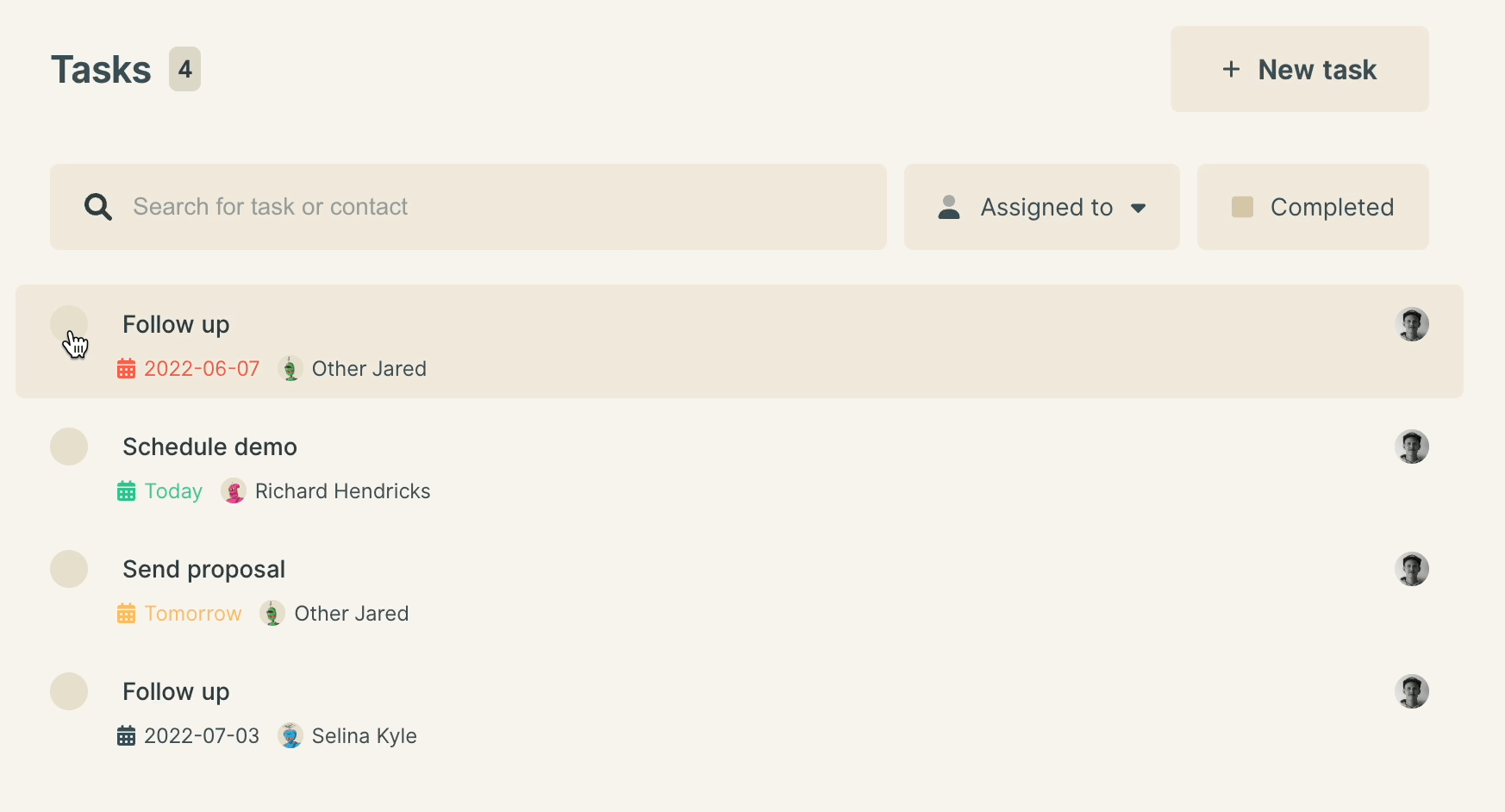 🧁 Improved contact export
It's always been super easy to export contacts from Wobaka. Just hit the export button and the currently listed contacts will be available as a csv download. This means you can apply filters for tags, statuses and search to create custom exports.
Now contact exports include more data like tags and custom attributes. This makes moving data into other services or creating custom reports much simpler.

Need more flexibility? Don't forget that you can also use our API which is documented here.
✨ What's next?
I've got some pretty cool things coming up but I'm also interested in what you think. What should I work on next? Let me know on [email protected].