Contact merge, multi-line notes, tagged imports and more
It's finally time for another changelog. We've made some improvements that I think you'll really enjoy. Read along for more info, or head straight to Wobaka to try it out yourself.
✨ Contact merge
I know many of you have been waiting on this and I'm super happy to announce that you can now merge related contacts. Just hit the merge button on a related contact and select your primary contact. The primary contact's information will be prioritized.
This will also merge all notes, opportunities and tasks. 🪄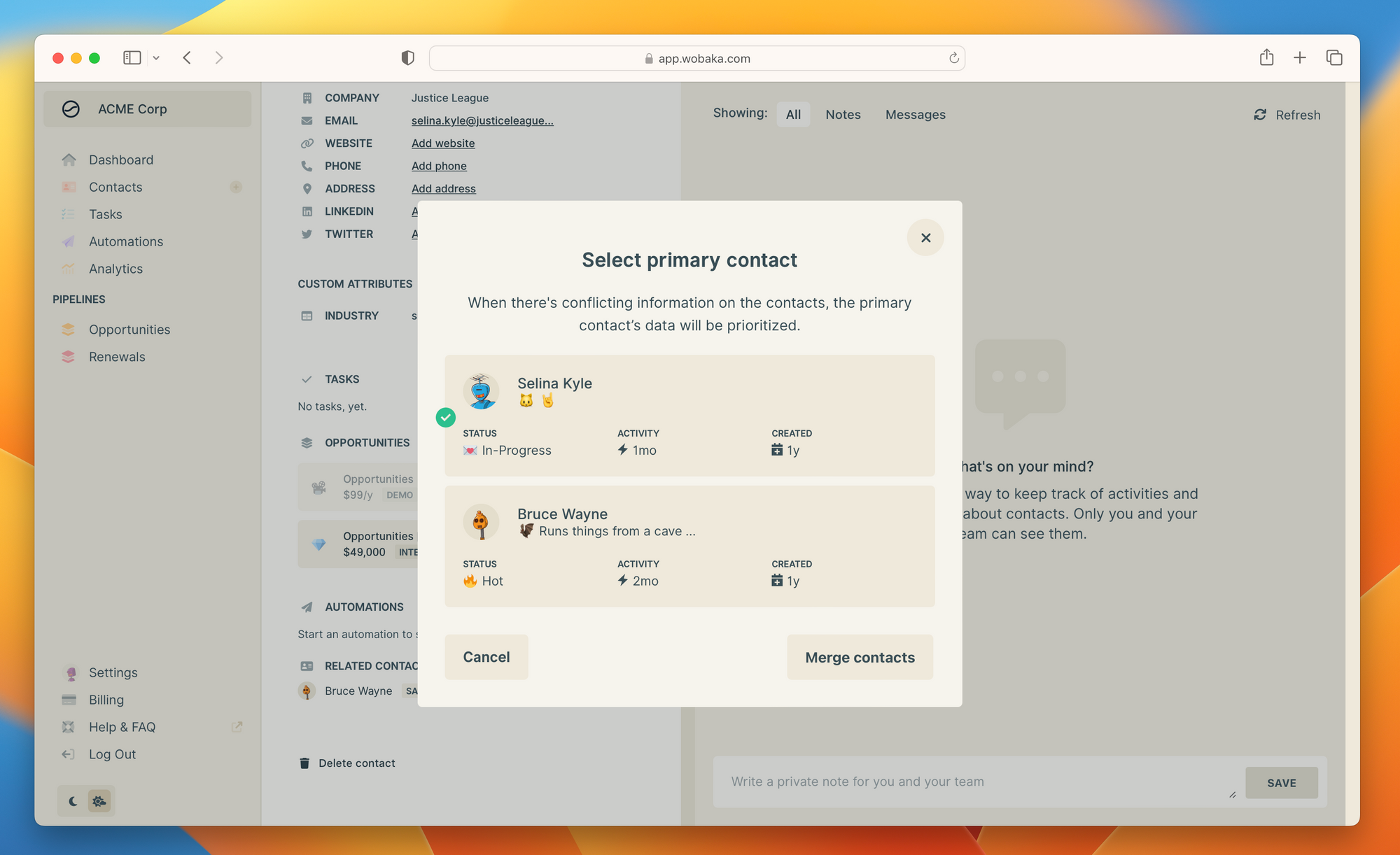 🥞 Multi-line notes
Requested by many of you. Multi-line notes are now available. Just hit return . To save a note you can either hit the save button or tab+return if you prefer to do it with your keyboard.
This makes it butter smooth to write call logs or other notes with lists and more.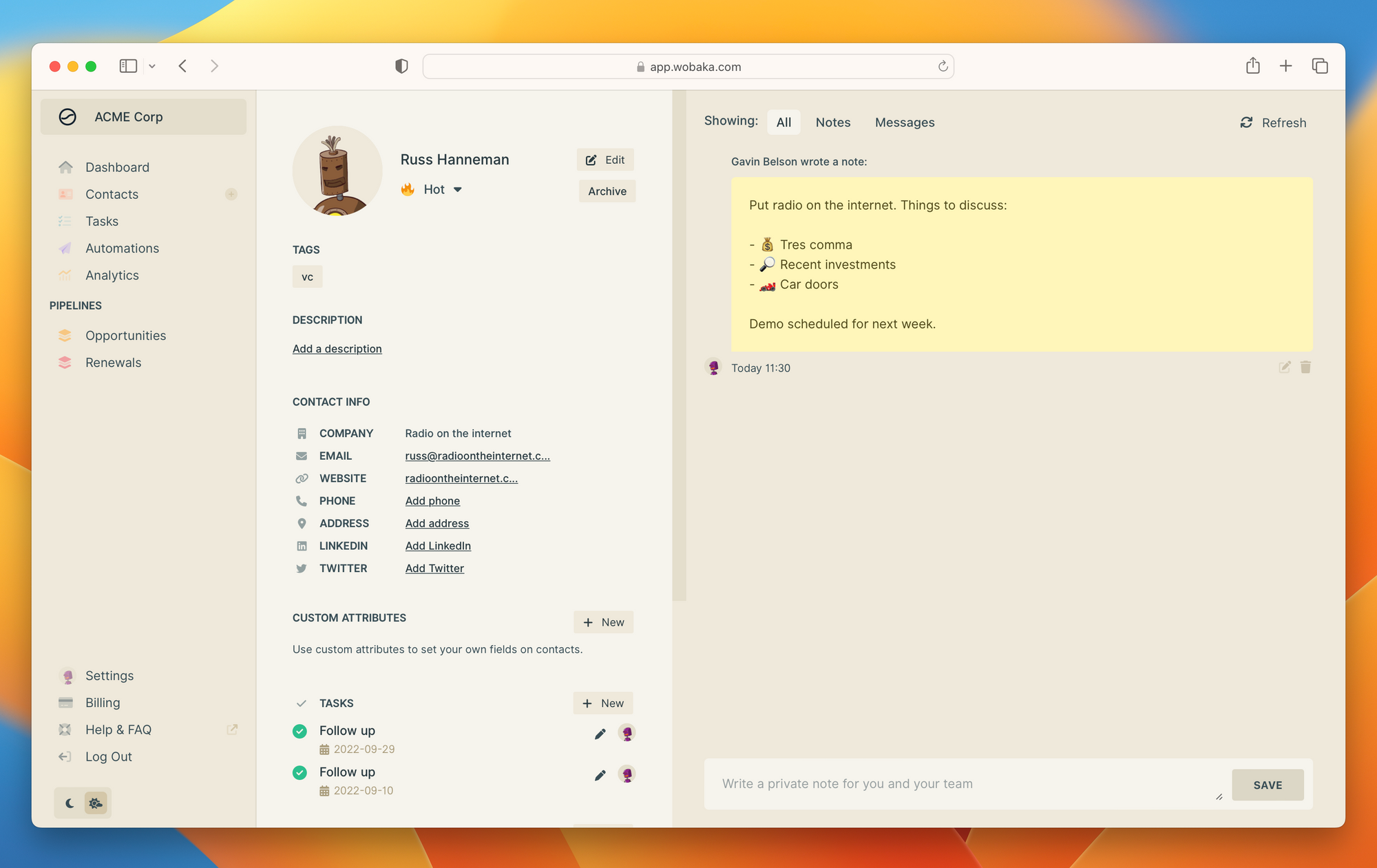 🏷️ Tagged imports
It's now possible to add tags to all contacts in an import. This is a nice way to label contacts with things like mailchimp  or othercrm when you're importing. And yes, of course you can add as many tags as you want. ✨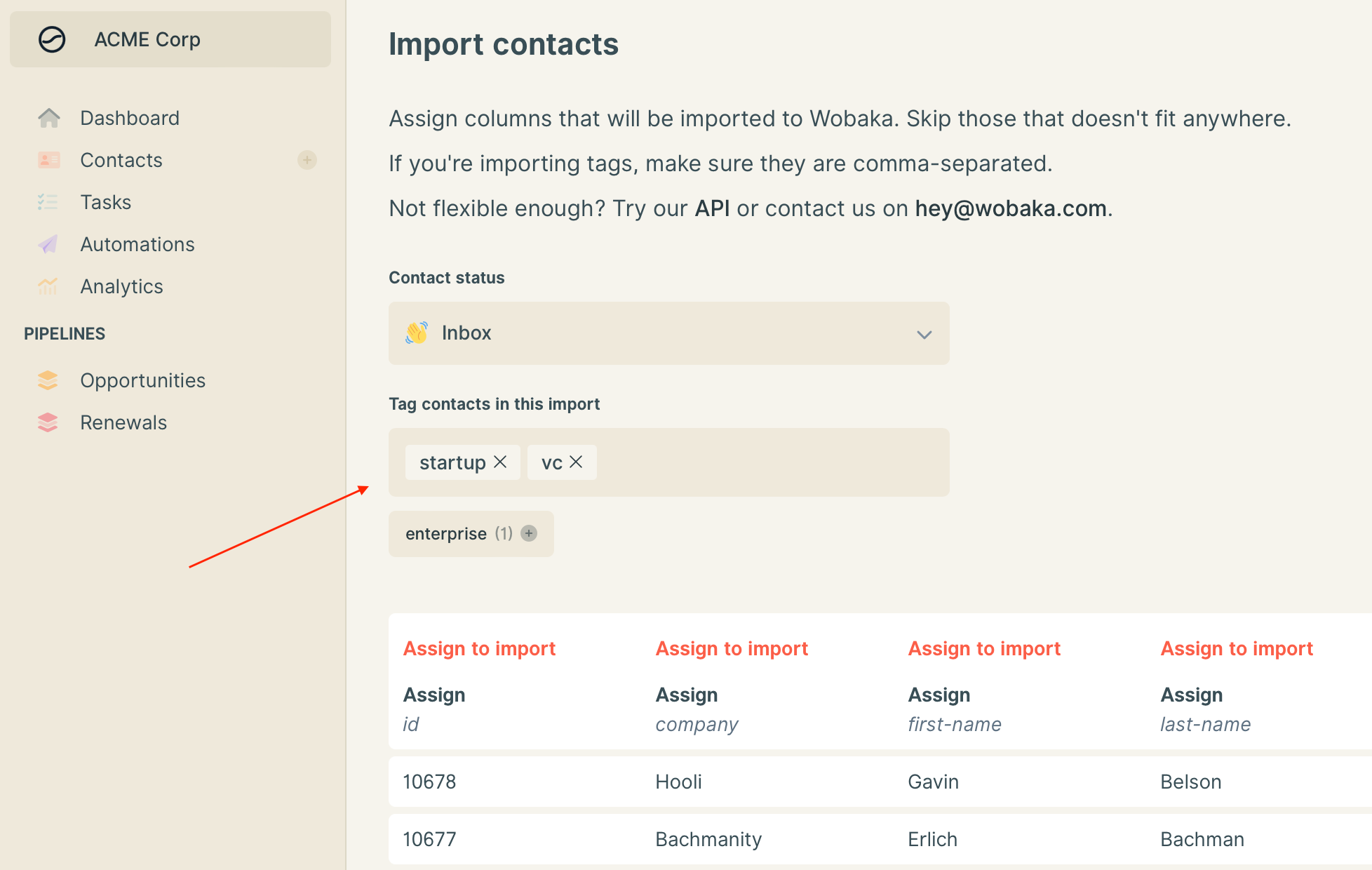 ⚙️ Better settings
Company settings navigation is now visible for everyone, but only managers can access data and change properties. This helps non-managers better understand what's customizable and what settings are available.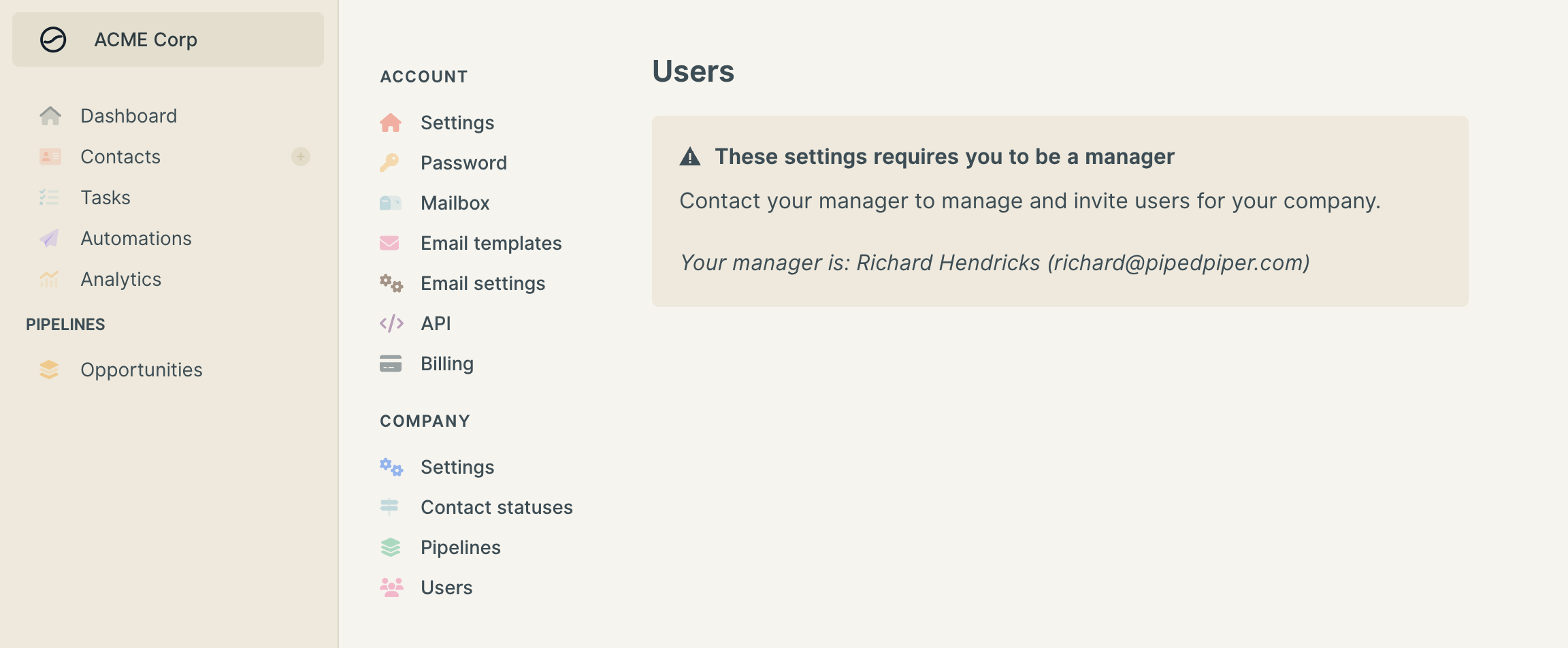 🚀 Coming soon
We're working on some exciting stuff but we still always like to hear your ideas. What do you think we should work on next? Let me know on [email protected].