Custom Attributes and Edit Upcoming Emails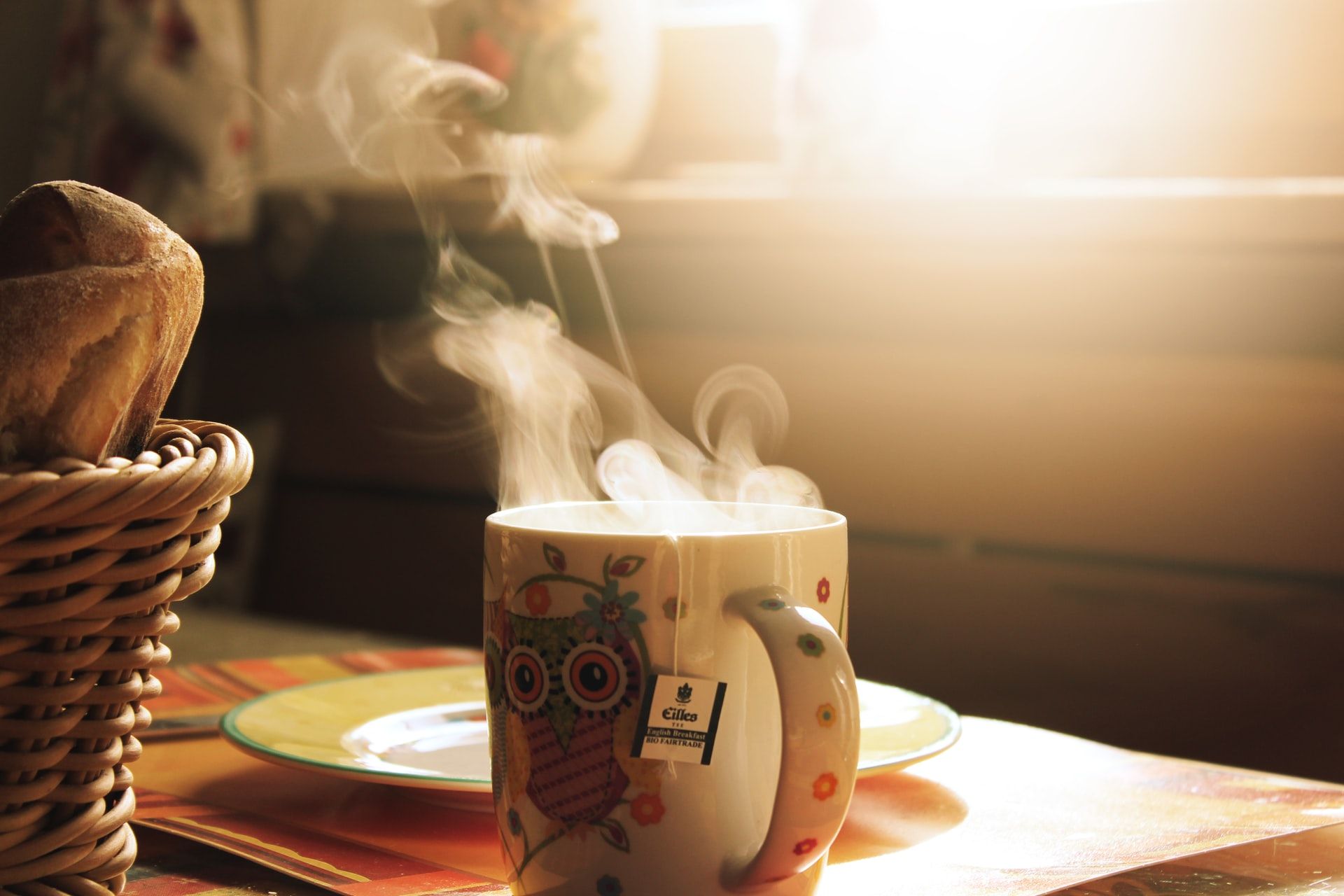 I've got two really nice features to show you this week. Custom attributes allows you to save any kind of data on a contact and upcoming email editor makes it possible to customize any email sequence, after it has been started 🤗.
Custom attributes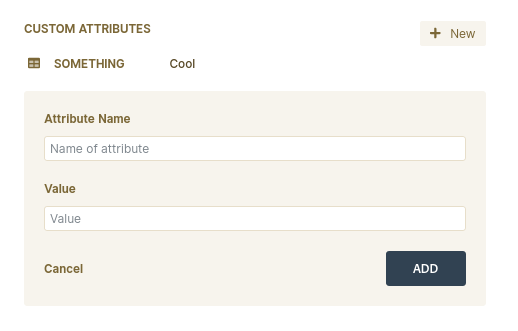 Custom attributes makes it super easy to save any kind of data on a contact. For example, if you're using an internal reference number or maybe you're connecting Wobaka to other services via an API and want to store information from those systems.
The attribute values are stored internally as JSON objects, so if you're using the API there's really no limit to what kind of JSON data you can store. Read more at docs.wobaka.com.
Edit upcoming emails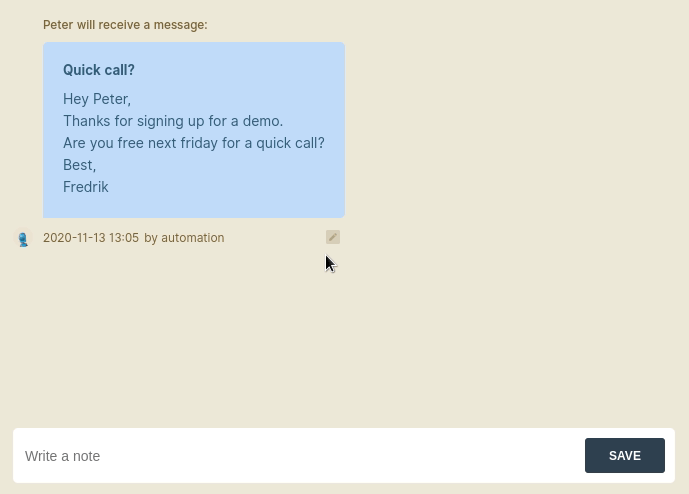 You can now edit upcoming emails after you've started an automation. This is super handy if you want to customize the automation for a specific contact, but don't want to create a brand new automation for it.
🔥 Hot tip: If you want to customize the first email, which per default is sent directly, you can set your first step as a wait day. This way you have time to customize the first message as well.
What's next?
I'll be working on a better way to customize the first message when starting an automation and some improvements to the pipeline view. I've also got some big improvements to the automations workflow which I'll share with you soon 🤓.
What do you think I should work on next? Let me know on Twitter @drikerf.