Daily Digest and Improved Forms
Hey everyone! I've been enjoying dealing with timezones and email this week. I also felt that some forms could use an update. Let's go through this week's changes. Oh, and if you haven't set your timezone yet, you can do it on your settings page.
---
💌 Daily digest
This is a big one for me. I've been thinking a lot about how to manage notifications for Wobaka. Personally, I get super annoyed when I get an email for every single thing that happens but I still enjoy a slight nudge without having to open a specific app every hour.
For Wobaka I decided to go with a single daily summary email that you will receive 8 AM in your local time. The summary includes new team members, contacts and opportunities that has been created as well as upcoming and overdue tasks. I started rolling this out today and most of you will get your first email next week.
Of course you can turn this off if you don't want any email at all.

📝 Improved forms
I've added a way to include an opportunity for a contact directly in the "New contact" form. I hope this will make your workflow better and that you'll enjoy less clicking around. This form also has some default settings like assigned you to the opportunity.
I've also made the default assigned user yourself on the normal opportunity and task forms.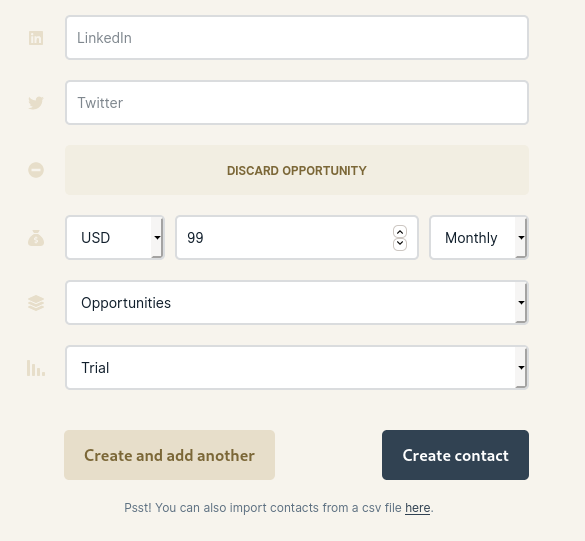 🍍 Mobile friendly
I have to admit that the mobile view hasn't got a lot of love lately but this is about to change. I started yesterday by brushing up the dashboard and will keep improving the mobile view during next week. I might also have a big surprise for you soon 😀.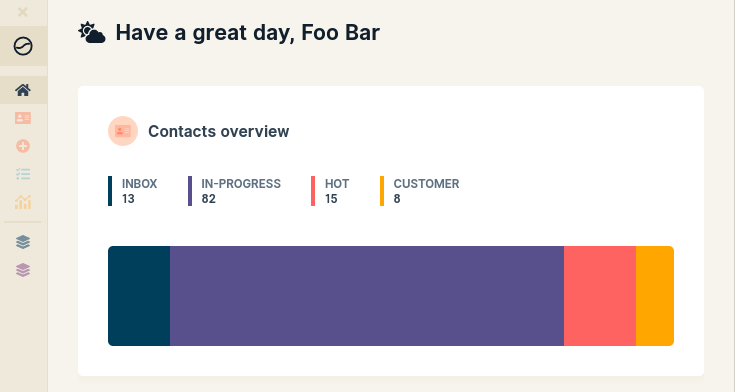 ---
Need a CRM you'll actually enjoy using? Try Wobaka.