Inbound Sales for Startups and Small Businesses
Inbound sales is a great way for startups and small businesses to grow their business and increase their conversion rate. In this blogpost we'll go through what inbound sales is, what an inbound sales process looks like and how you can automate things to save time.
What is inbound sales?
The meaning of inbound sales is basically that leads are coming to you, and not the other way around. This all starts with some kind of inbound marketing effort in order to attract qualified leads to sign up on your website. They may sign up to use your SaaS, get a free ebook, a newsletter, find you on social media or something else. Once a lead has signed up, they also enter your inbound sales process, or pipeline.
Inbound sales process
The inbound sales process is basically a funnel. To the left you have all the incoming leads and to the right you have your new customers. The goal of an inbound sales process is to maximize number of new customers. This means that you need to attract incoming leads, and convert those leads. It can look something like this:
Qualify new leads (signups): Determine which leads are a good fit.
Make contact: Reach out, ask questions, provide answers and learn.
Determine if they're a good fit for your product and educate them on how it can help them solve their problems and reach their goals.
Create deep relationships, turn qualified leads into brand ambassadors and close deals.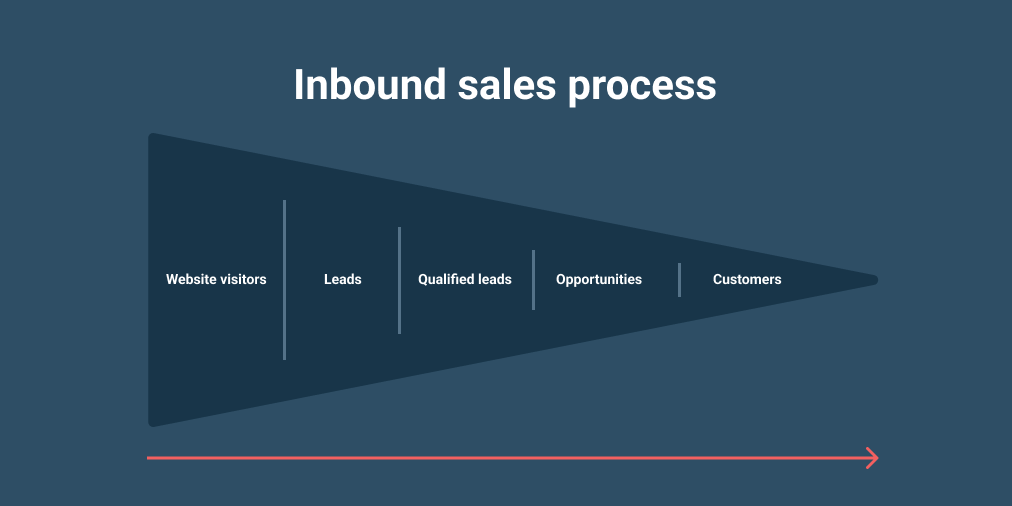 Inbound sales vs outbound sales
While inbound sales focuses on converting people who have already signed up for something, outbound sales requires that you make the first step. This means that you have to find and reach out to people who may or may not be interested in your product. Therefore, outbound sales generally have a lower conversion rate but on the other hand, doesn't require inbound marketing efforts.
Inbound sales process for SaaS
Inbound sales process is a popular approach for SaaS startups and works great when you have some kind of website traffic already to your site. When a new person signs up for a trial they also enter your inbound sales pipeline. A pipeline can have multiple steps depending on the complexity of your sales process. We like to keep it simple and have only 4 steps but you can set it up however you want it to be. Our pipeline looks like this:
🎮 Trial: The person signed up for a trial period.
🎥 Demo: Personal demo request.
🔥 Hot: Likely to become customer.
💰 Deal: Woop! 🥳
Leads simply move from Trial to Deal, or fall off somewhere in the process.
Automate inbound sales with email sequences
We love automating things and inbound sales is no exception. You can easily create an automated inbound sales process using Wobaka with the following steps:
Add new signups to Wobaka CRM
Create an opportunity in your pipeline
Start an email sequence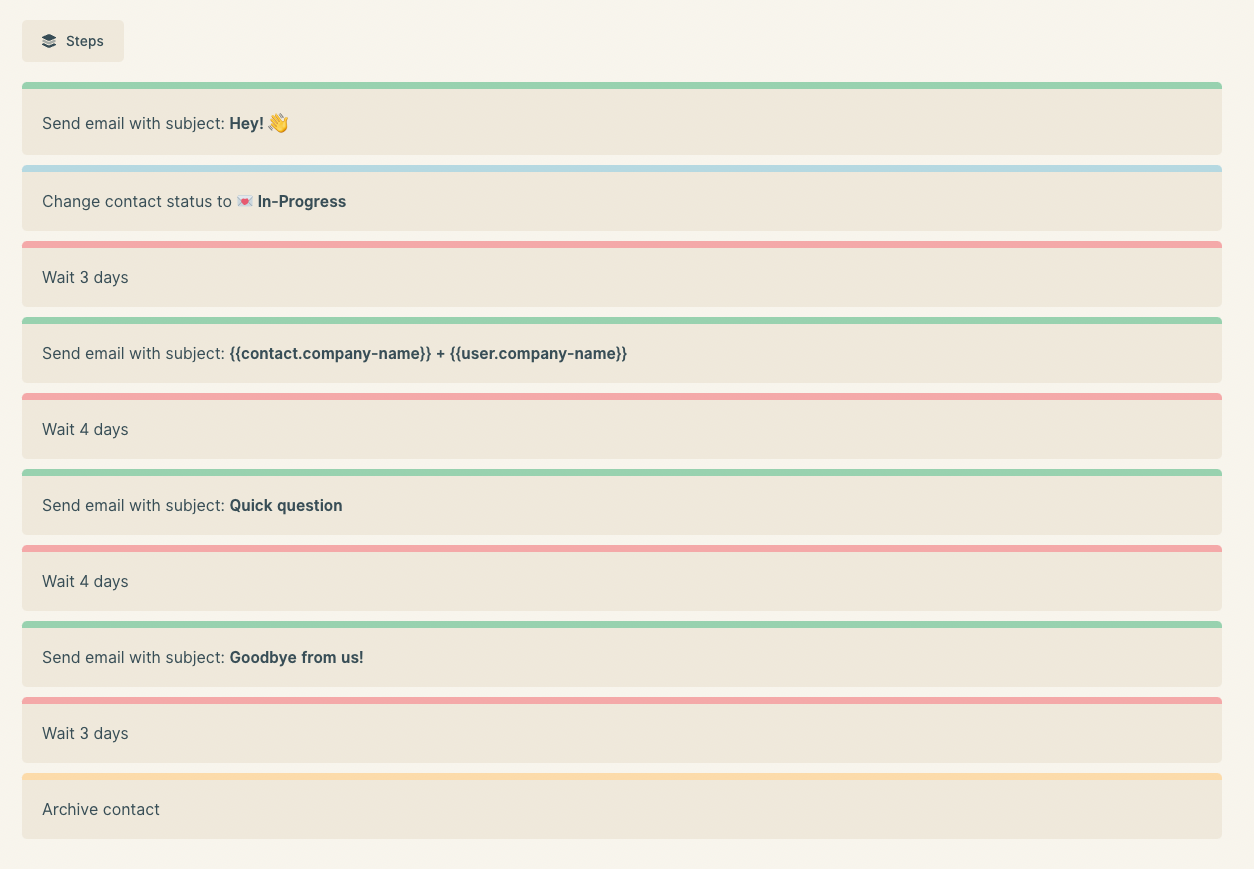 This puts your inbound sales process on autopilot! Whenever a person replies to your email, you simply step back in control. Listen, ask questions, learn and don't forget to follow up! I always make sure to have a todo item on each lead in my pipeline, so nothing slips away.
There you go, an inbound sales process that can scale, even for small teams!