Link tracking in automations
I'm excited to let you know about this long-awaited feature. You can now see when people click links in your email sequences. Read more about how it works below.
⚡️ Track link clicks in emails
You can setup link tracking for each automation on the settings page. When tracking is on you can see this indicator for open tracking ✉️ and link tracking ⚡️.
This is what it looks like when someone has opened your email and clicked a link. Otherwise the icons will be gray instead, or not appear at all, if tracking is disabled.

You can find performance statitistics on the automation page as usual and also see when each contact last opened an email or clicked a link.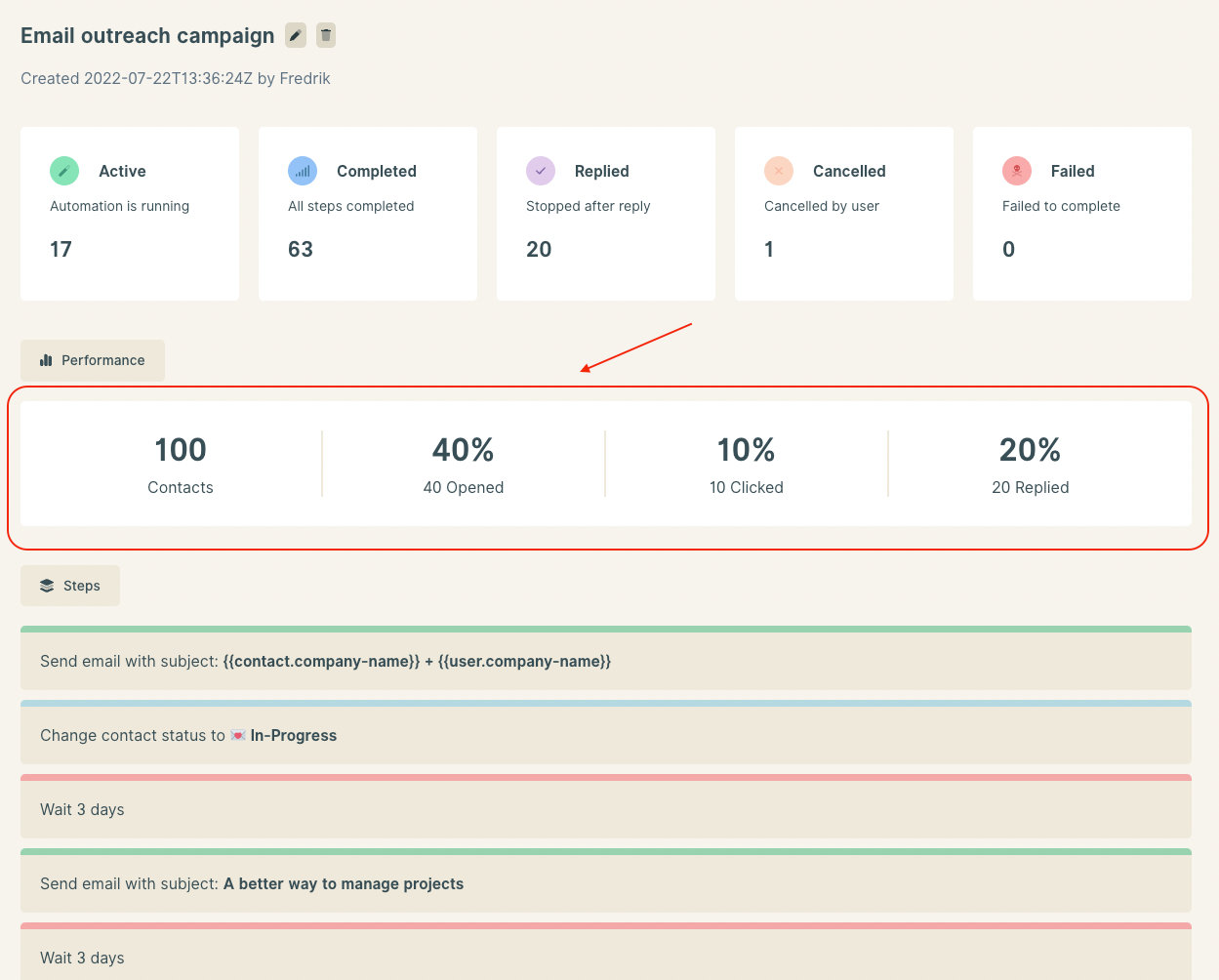 I hope you'll enjoy this update and that it helps you optimize your email outreach and grow your business 🚀.
For more information about how to use automations and tracking, check out our documentation.
🔮 Next up
I've got some big plans for this autumn and will share more with you in the next couple of weeks. Stay tuned!