New automation editor
We've just got back from vacation and are excited to let you know about our latest Wobaka update. A brand new automation editor that makes it simpler and more streamlined to create time-saving automations. Perfect for your email outreach, follow-up campaigns and more.
✨ Better editor layout
New and improved layout with two columns to easily get an overview of your automation, even while editing your steps.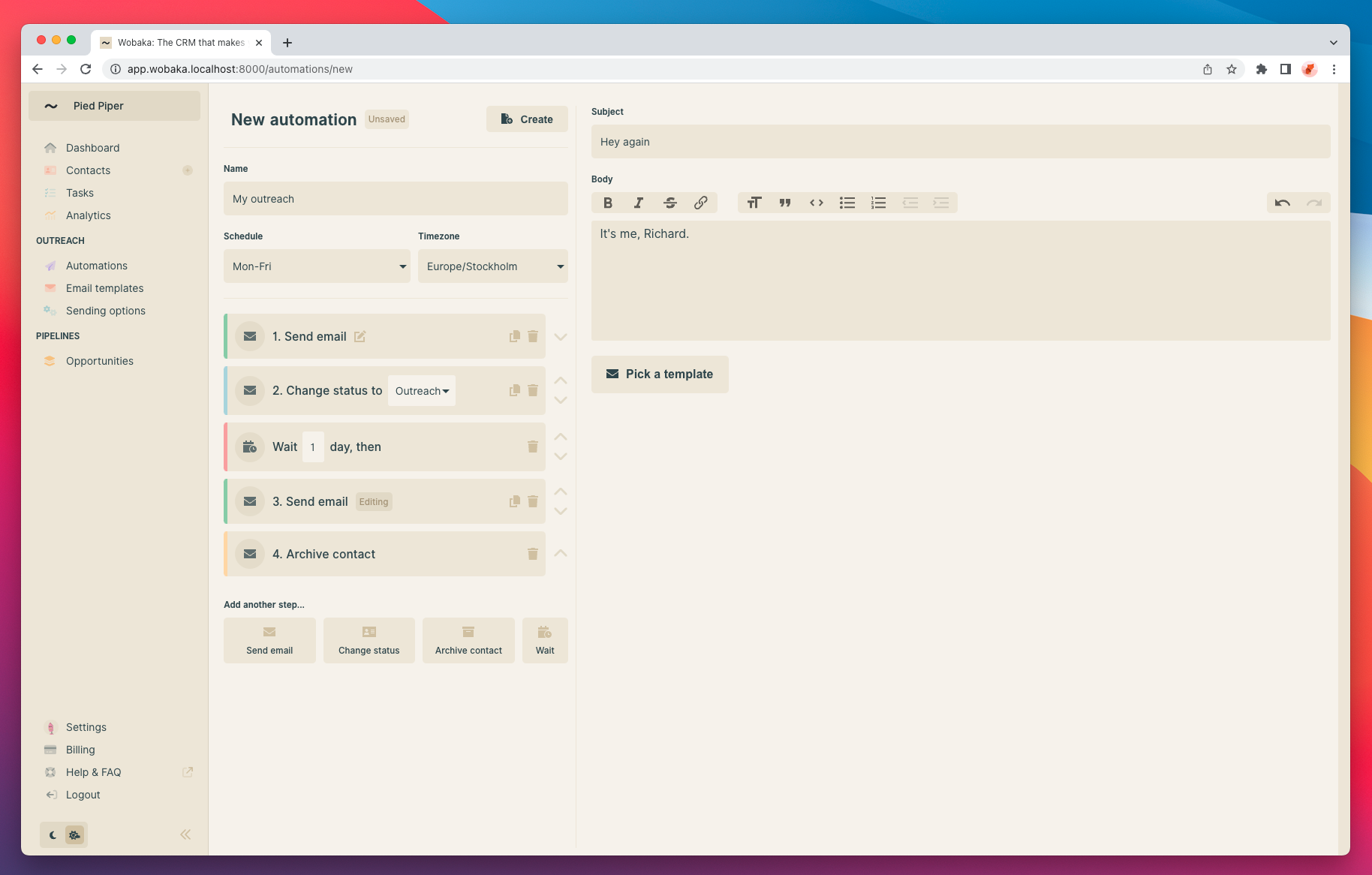 💌 Improved email editor & template picker
The email editor now allows you to create emails directly in the automation without using a template. You can also open our brand new template picker which allows you to select and preview templates.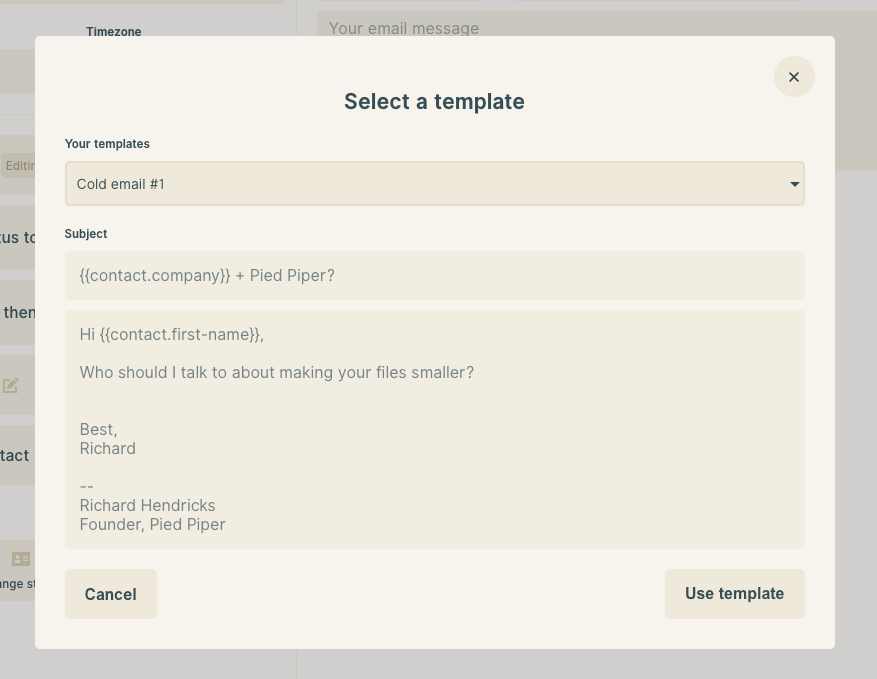 ⚡️ Numbered steps and inline edit
Each step now shows what number it is in the automation for easier overview. You can edit status changes and waiting intervals inline. As before, it's easy to move steps up and down the sequence using the arrows.
🥁 Sensible defaults
The automation form is simplified and now defaults to enable open and link tracking as well as auto-stop on incoming bcc emails. Less to think about.
🍿 Check it out
Check out how it works in the video below or head over to Wobaka and try it out yourself.