Sending Alias and Better Automations
Time for another changelog! This time I want to introduce a brand new feature called sending alias and show some improvements made to the automation view. Let's get to it!
Sending alias
Sending alias basically allows you to change the address from which you're sending emails in automations. Previously Wobaka always sent emails using the address you signed up with, but from now you can send from any email and domain that you have permissions for in your email account. Some things you can do:
Change your from name, which are displayed in the receivers inbox, to be something like "Erlich from Bachmanity".
Set your email address to a specific sending domain or other email address than your Wobaka account.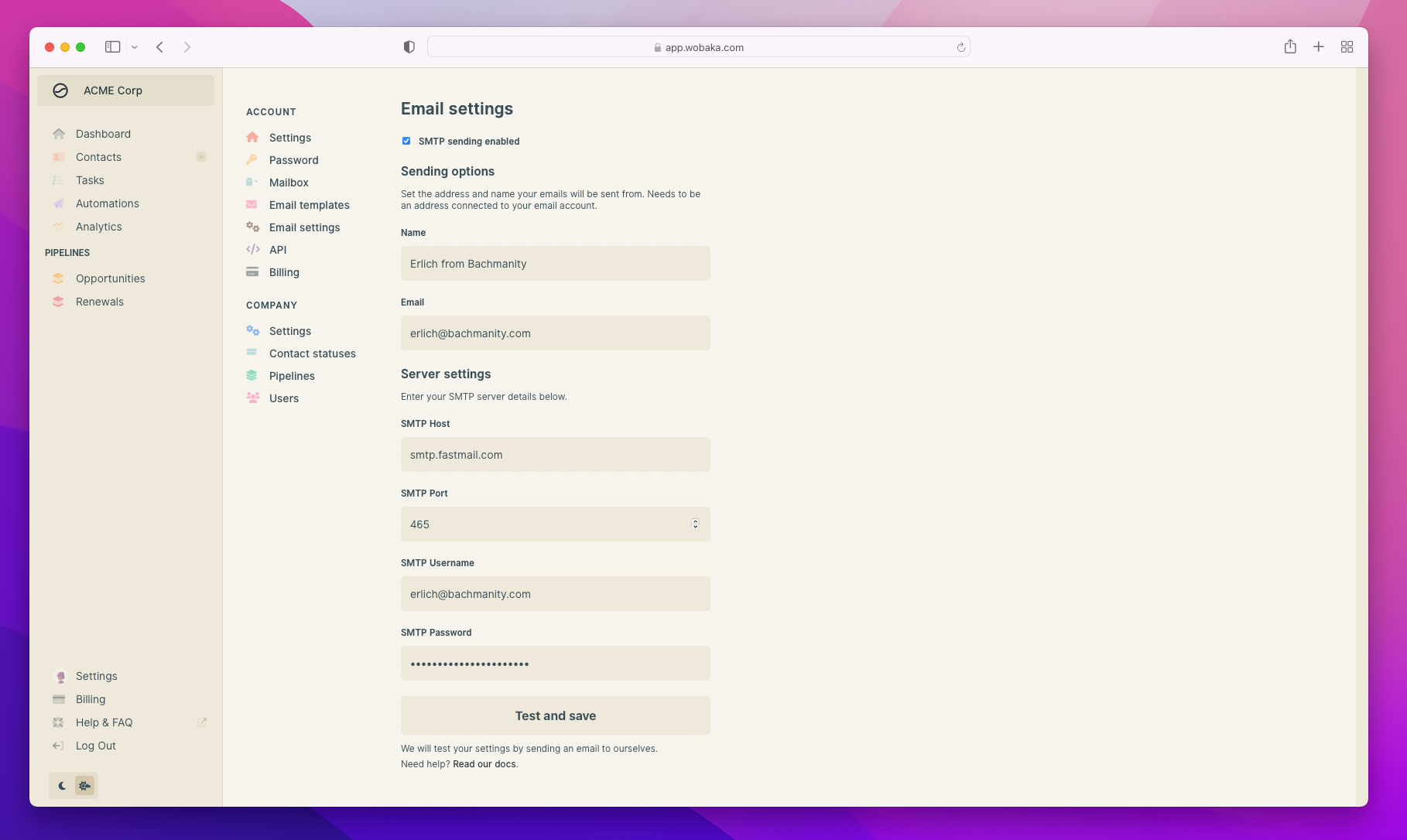 Better automations
The automation view now includes status icons for each contact as well as a cancel and replied button. This allows you to easily view and stop automations.

Other improvements
I've also fixed an issue with the contact form and made other small improvements. Everything to make Wobaka run smooth. ✨