Set your own contact attributes
I'm excited to announce that you can now set your own default custom contact attributes that will show up on all contacts, forms, etc in Wobaka. Read more about how to get started below 👇.
✨ Keeping it simple while allowing flexibility
Don't worry. We're still keeping Wobaka simple. It's always a balance to add advanced features while keeping software simple. Default custom attributes is a totally opt-in feature that you can decide yourself whether you need or not. If the default setup works for you, then you're all set already 😊.
If you're looking to add some custom information to your contacts such as lead source, industry, or something else, keep reading.
🎮 You're in control
Head over to settings to get started with adding default custom attributes to your contacts. Go to the Contact attributes section.
Adding an attribute here will make it show up on all your contacts. If a contact already has this attribute, nothing will happen to it.
You can also rename and delete attributes. Which will be reflected on all contacts. And don't worry, deleting a default attribute will not remove it from contacts that have any data for that attribute, only those where it's empty.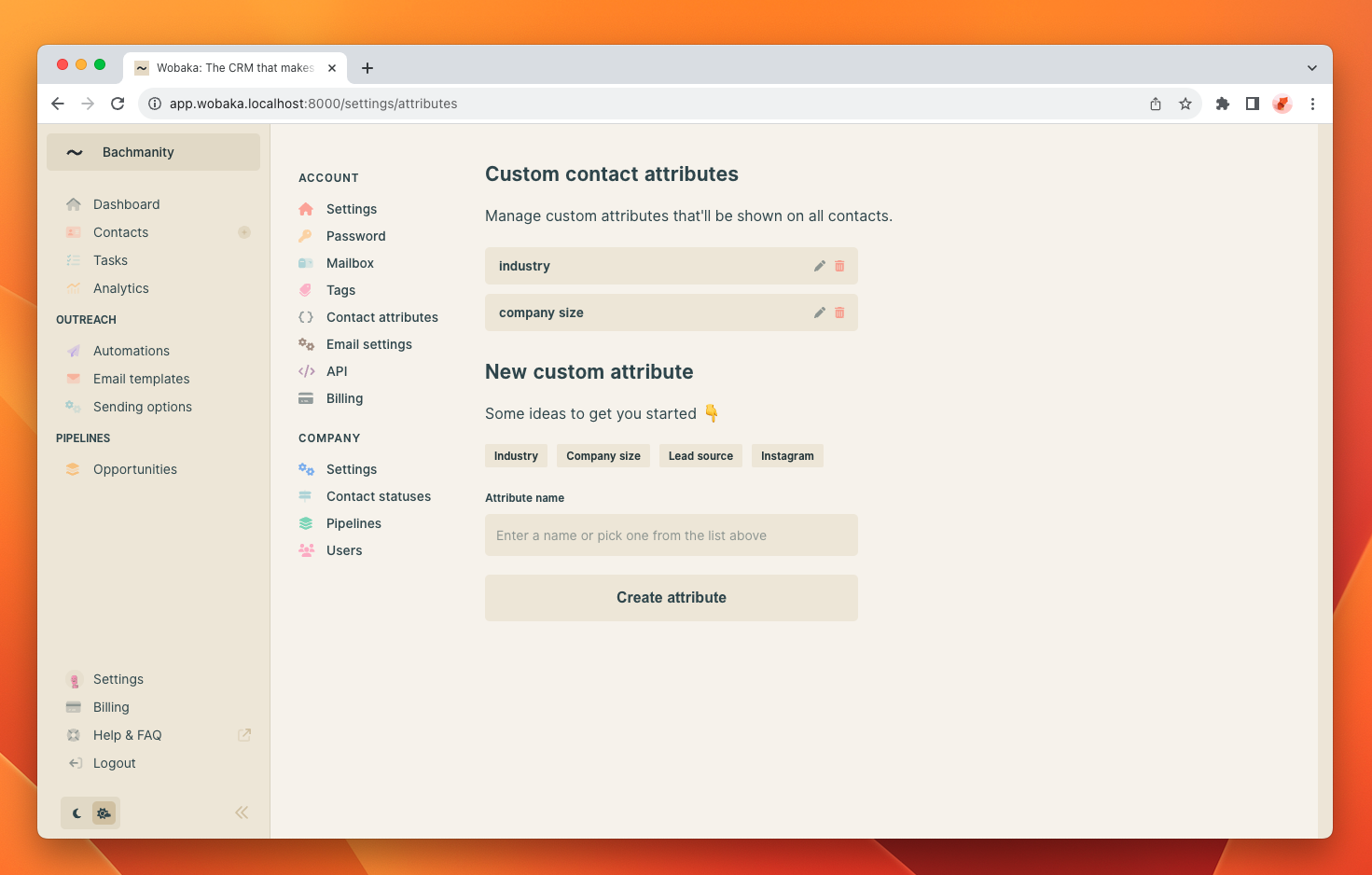 On the contact page, these attributes look just like normal custom attributes. When creating new contacts you'll find them at the bottom, before opportunity and task.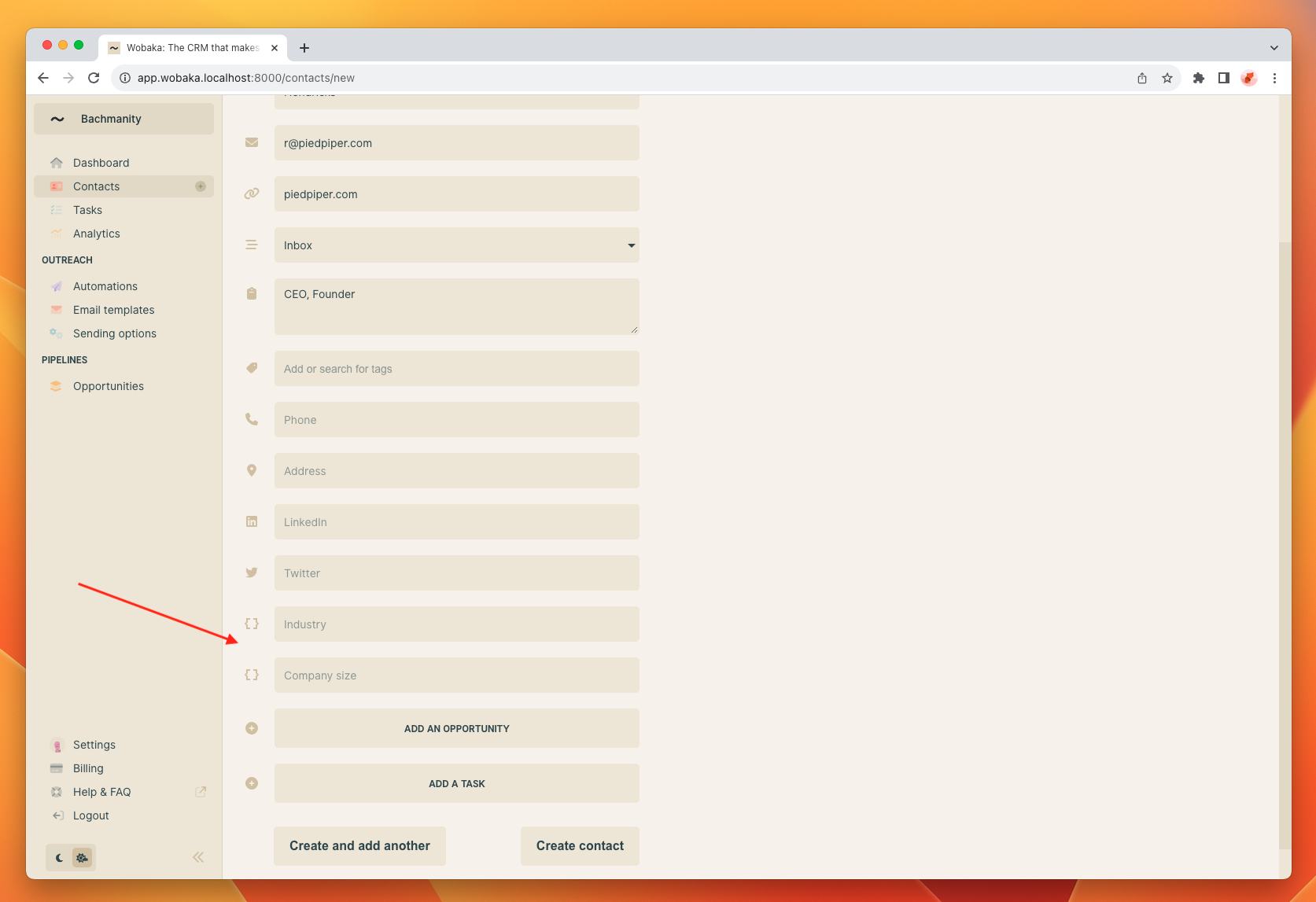 🌎 Something extra
If you're working with different time zones we recently released a completely free tool you can use called timezoneoverlap.com.
Keep track of time in multiple zones, see overlap in business hours and share it with your team. It also give you the best overlapping timezone that you can use for automations if you're sending emails all over the world.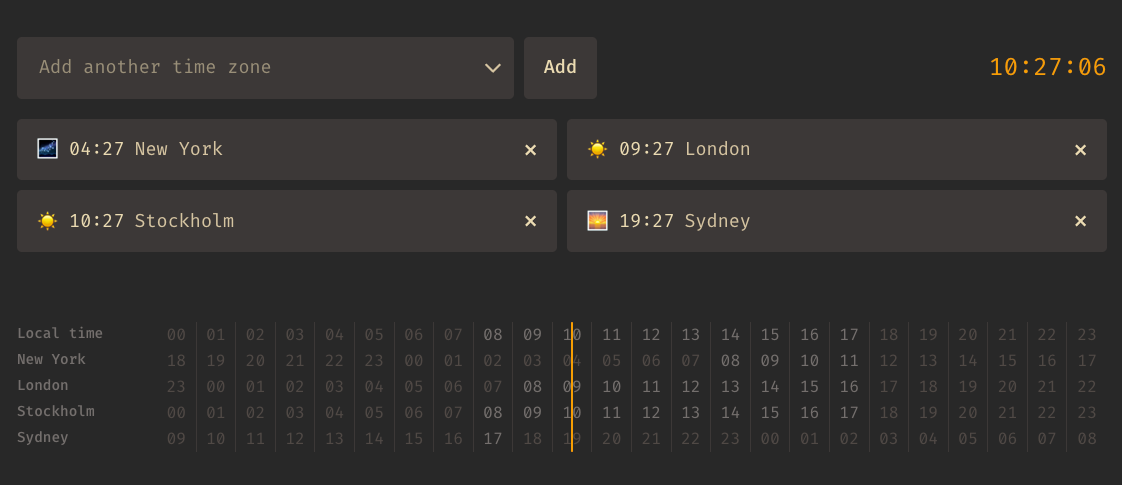 🔮 More shiny things on the way
We're working on some pretty exciting updates to the core part of Wobaka, contact management, and I think you'll really like it.
What do you think we should work on next? Let me know on [email protected].