Task Filters, Default Opportunity Settings and Zapier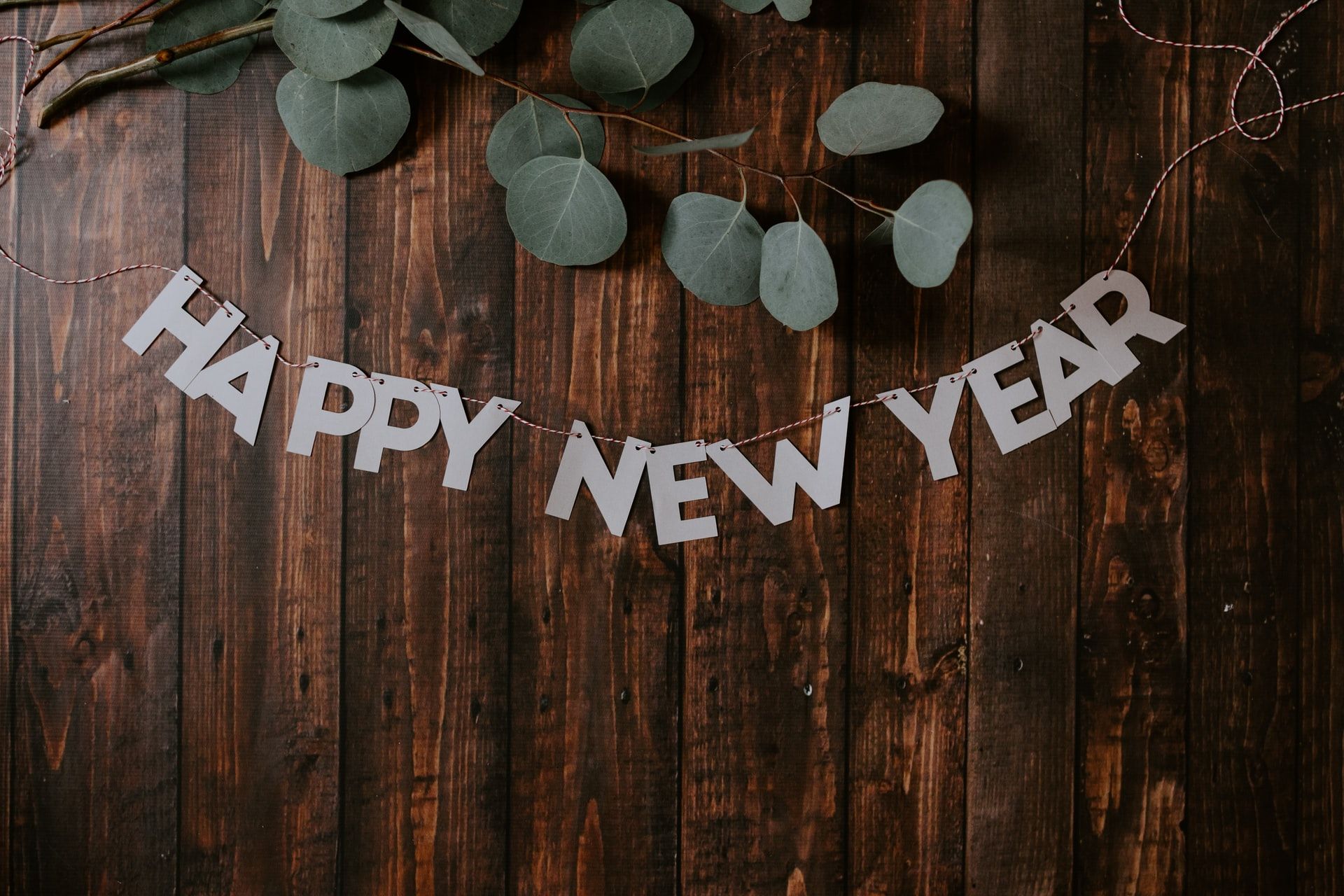 I've got three features that I'm personally super excited about to share with you today.
Better task filter
I've added the possibility to filter tasks by user. This is really useful when you want to see only tasks assigned to you or want to see who's working on what 👀.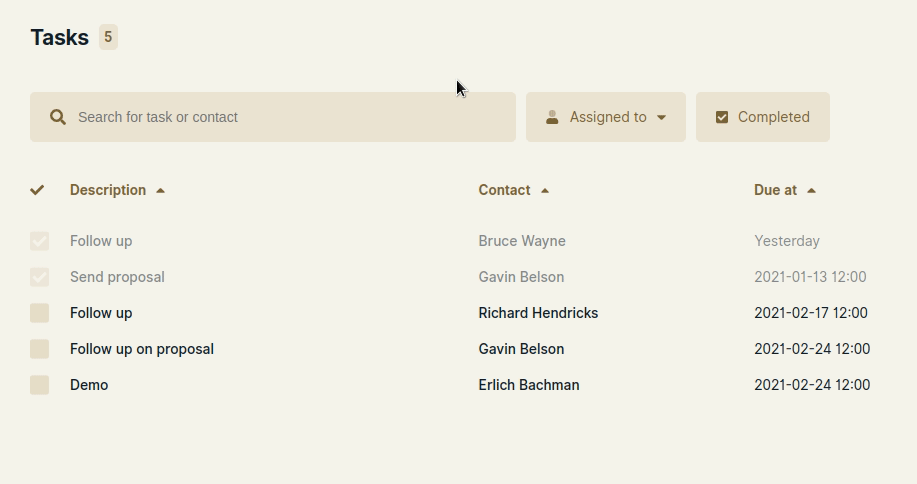 Default opportunity settings
You can now set defaults for the opportunity form. By setting currency, amount and payment interval such as one-time, monthly and annual you can limit the number of key presses required for creating an opportunity to almost zero 🤗.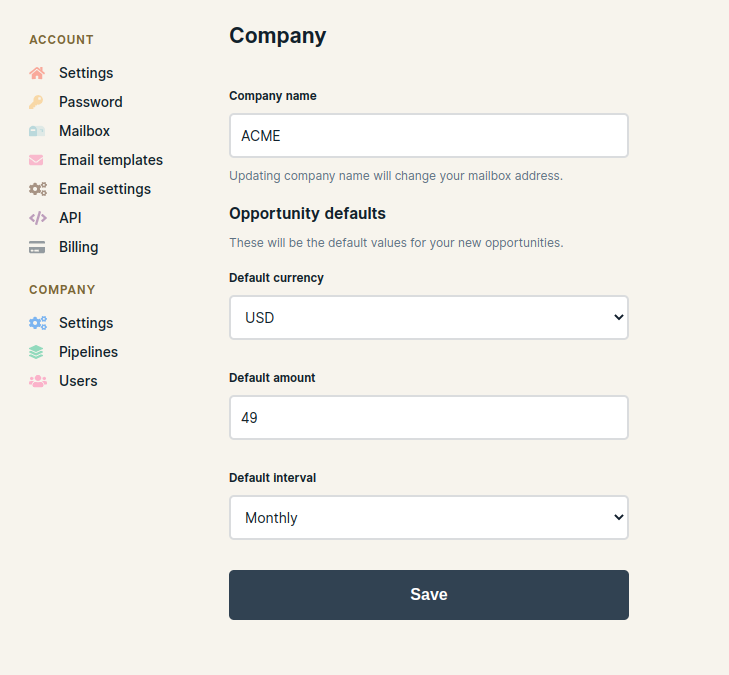 🤓 Zapier Beta
I've added support for integrating Wobaka with Zapier. This makes it easy to create automations like adding Typeform signups to Wobaka or adding Wobaka contacts to your MailChimp mailing list. The possibilities are endless!
Send me an email on [email protected] if you'd like to get access to the Zapier integration.