What to Look for in a Small Business CRM?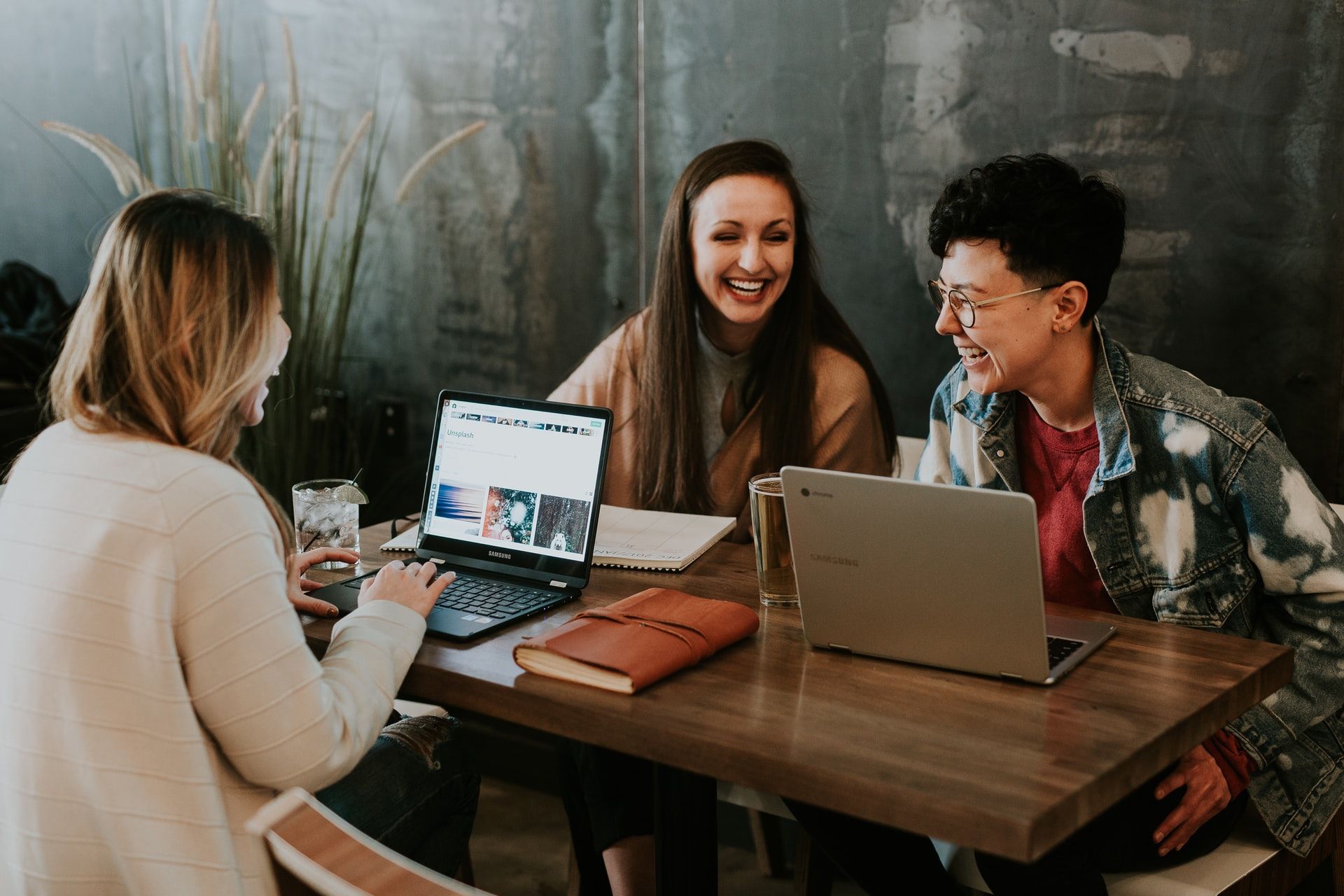 Picking the right CRM for your business is critical since selecting the right one will help you grow while choosing poorly may even slow you down.
Reaching out to potential customers and maintaining relationships should be easy and your CRM should help. These are some things to look for when picking your CRM.
Is the system made for small businesses?
There are a lot of CRM systems to choose from and while some of the larger systems have a "small business" plan, we strongly recommend picking a system specifically made for small business. Why? Because these plans usually only strips away some functionality but you still end up with a big bloated mess of a system while with a small business CRM you can stay much leaner and focus on what really matters.
Features that will help you grow your business:
Easy overview of contacts and todo lists
Simple email integration
Email automation
Reminders
Things that won't help you:
Complex reports
Advanced user permissions and roles
Messy integrations
Not centered around contacts but instead large hierarchies with organizations, companies and contacts
Pricing structure & User limits
Another thing to look for in a CRM for your business is what the pricing structure looks like and if there's any usage limits. Here are some guidelines:
Do they charge you per user?
Do they charge your for adding more contacts?
Do they charge you for having more pipelines?
These kinds of additional costs are often referred to as a success tax and will add up to significant costs as you grow. For example, Wobaka is an all-inclusive CRM while others will charge you additional costs for growing.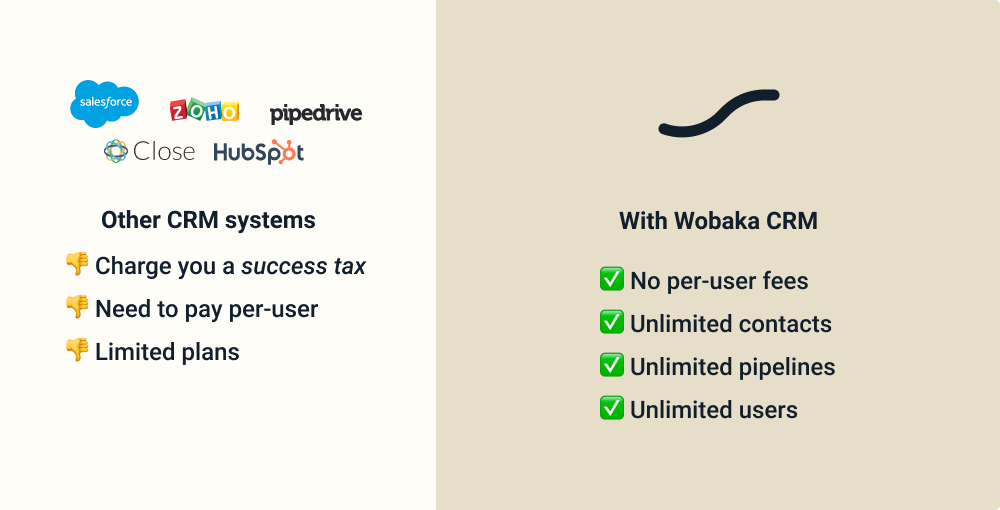 Another thing to look for is if they offer monthly pricing or requires you to be tied up in a longer contract.
Availability
Today most CRM systems are provided via a web application so you can access it anywhere, anytime. If not, you'll probably have to install it on every machine you wan't to use and this will also add additional upgrade complexity and hassle overtime. So always make sure the system is offered as a web application.
Can you grow with it?
While spreadsheets and project management applications may work as a CRM when you're just starting out, it quickly gets out of hand when you add a few contacts and/or users.
Things to think about are if the system offers additional user accounts and if you can filter views based on users. This is very helpful since you can narrow down contacts, tasks etc to only see those that are relevant to you.
Another thing to look for is if you can create multiple pipelines to manage your deals. This is useful since you can then segment your opportunities based on geographic location, product types, sales teams, etc.
User experience (UX)
As a small business you will probably spend a lot of time in your CRM where you'll keep track of all your customer contacts, leads and sales. Make sure that you enjoy how the system works and that it's not filled with annoying popups and paywalls. Your CRM should be enjoyable to use, because then it'll be more fun to do sales and your business will thrive as a result.
🚀 Try Wobaka
After using multiple CRM systems, spreadsheets and todo lists we decided to make Wobaka — Simple and efficient CRM and Sales automation for small teams. We offer a simple and effective way to tidy up your sales and grow your business. It's just $49/month all inclusive.
That's right, Wobaka always include every feature we offer plus unlimited contacts, unlimited users, unlimited pipelines and no per-user fees.